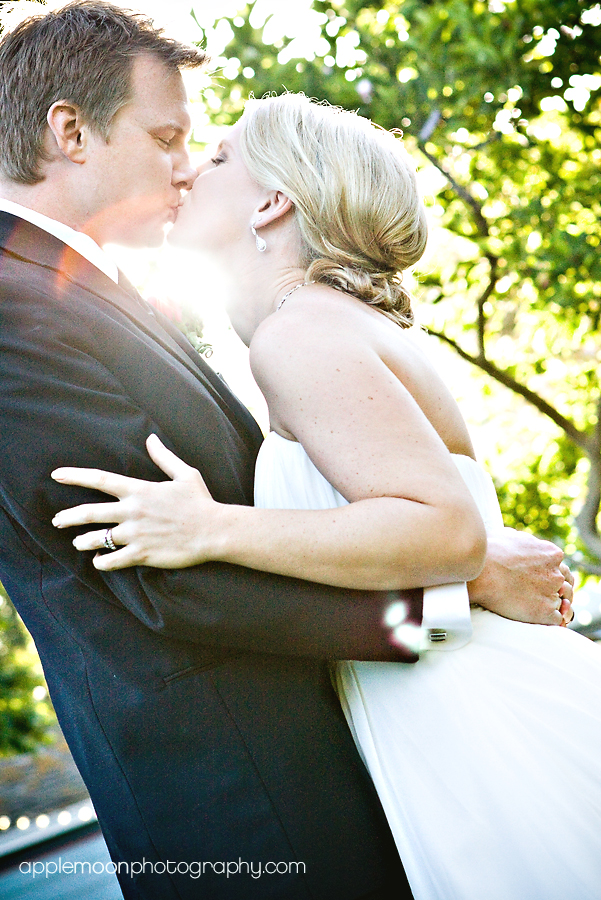 Chip & Amanda (aka, "Chimanda," as their reception t-shirts proudly proclaimed) compliment each other really well. Chip's boisterousness is balanced by Amanda's collectedness, his zaniness tempered by her elegance. We love interacting with couples whose different personalities blend so well together, since we feel this describes ourselves too.
Their wedding day began with the wedding party getting ready at The Flying Caballos– a wonderful ranch house & property equipped with personality and rustic charm (and close to downtown San Luis Obispo). It was there where Amanda and Chip shared their First Look- an intimate experience where the bride, in her full bridal elegance, is first seen by her groom, before all the wedding guests behold her.
Next, it was off to the historic Jack House in downtown San Luis Obispo for the wedding ceremony and reception. It was a great fun, with excellent food (loved the cupcake and port wine pairings), adornments, and music!
.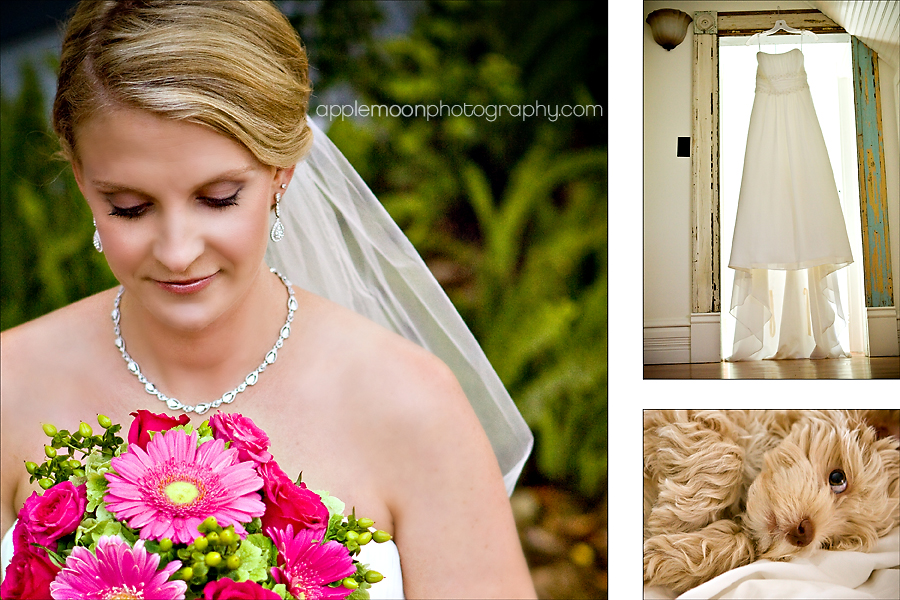 .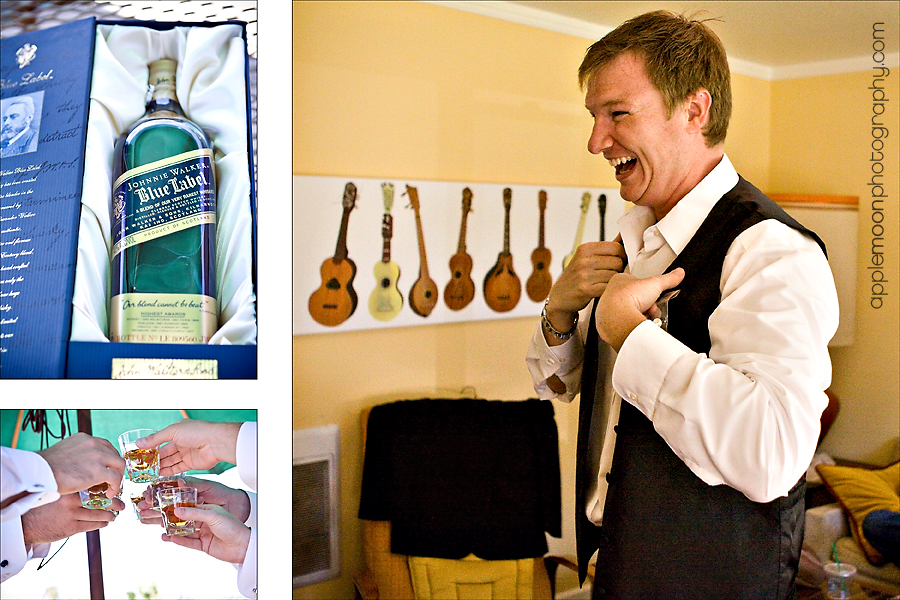 .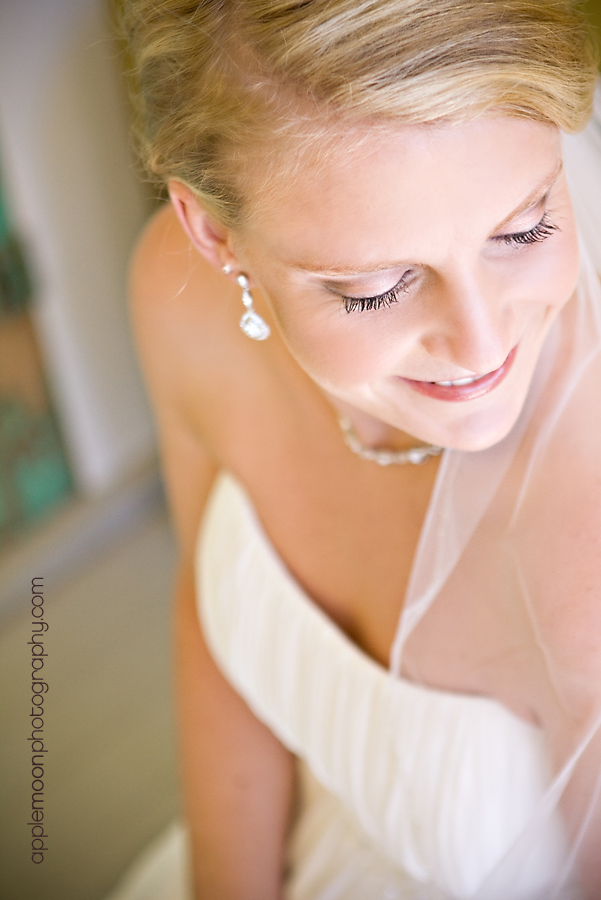 .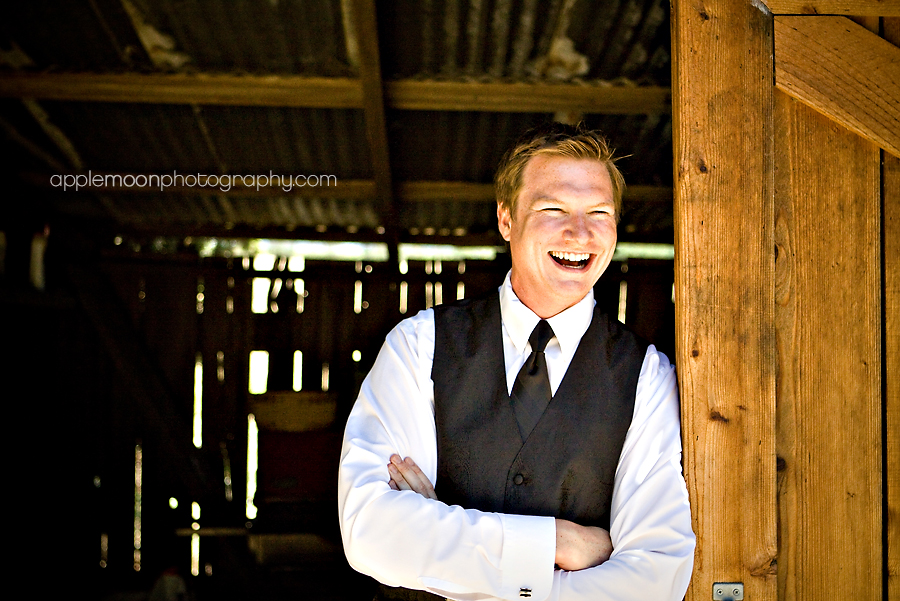 .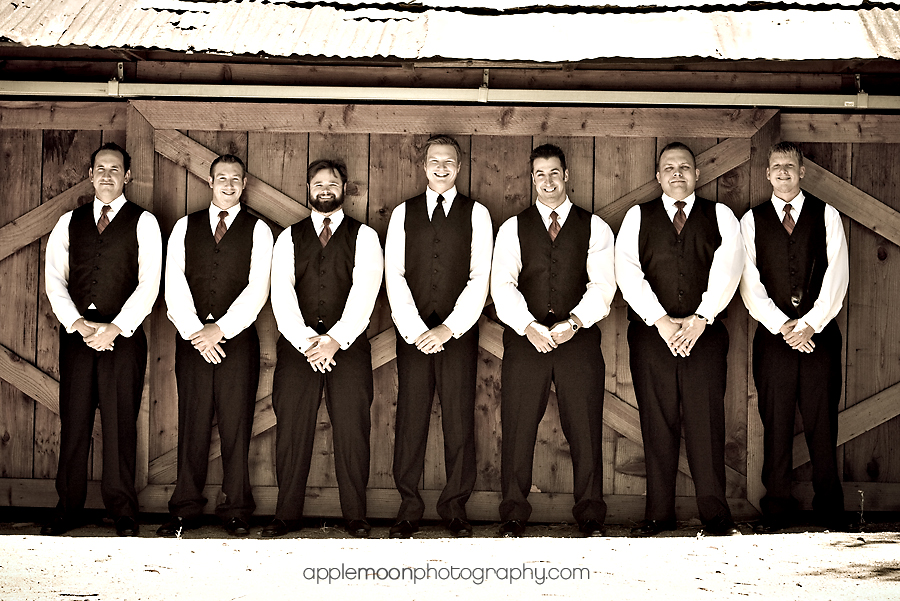 .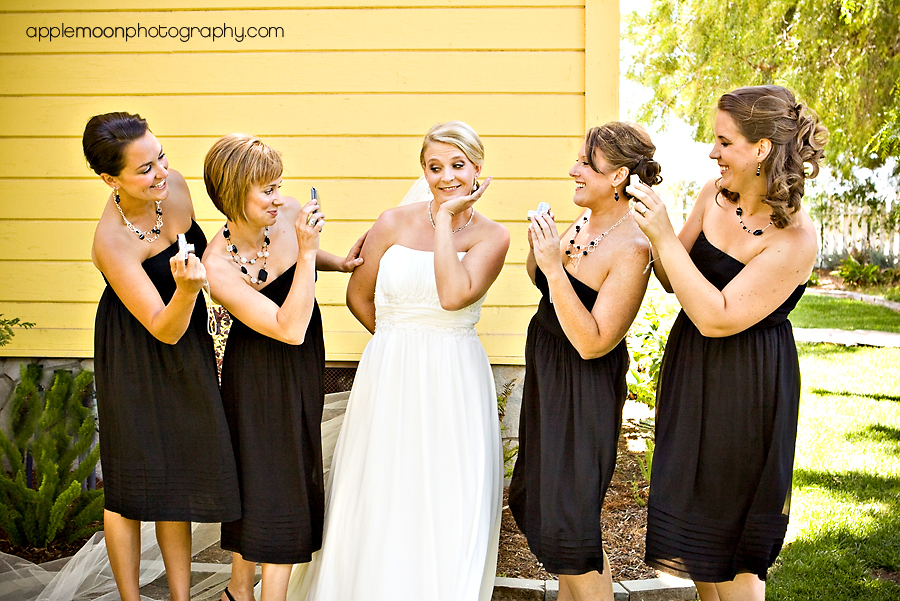 .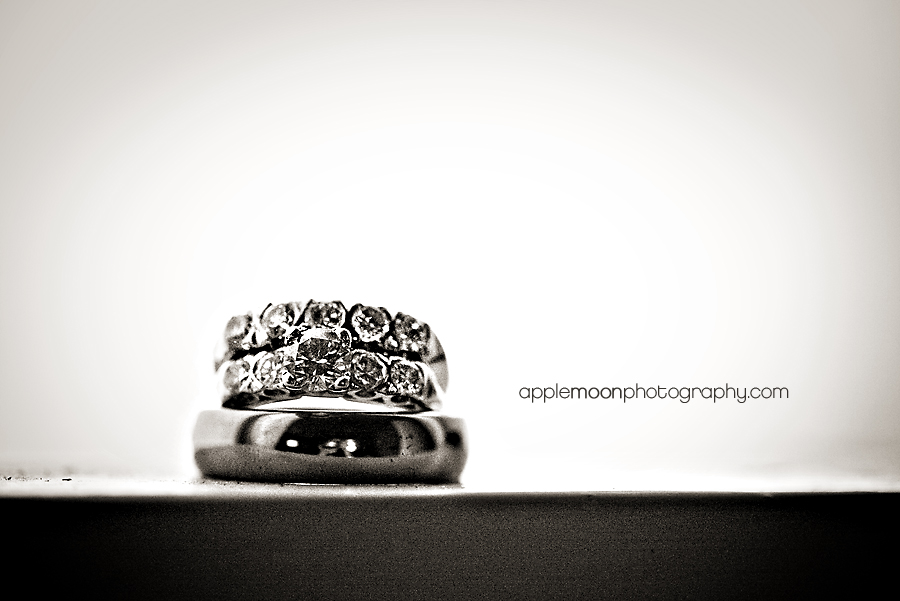 .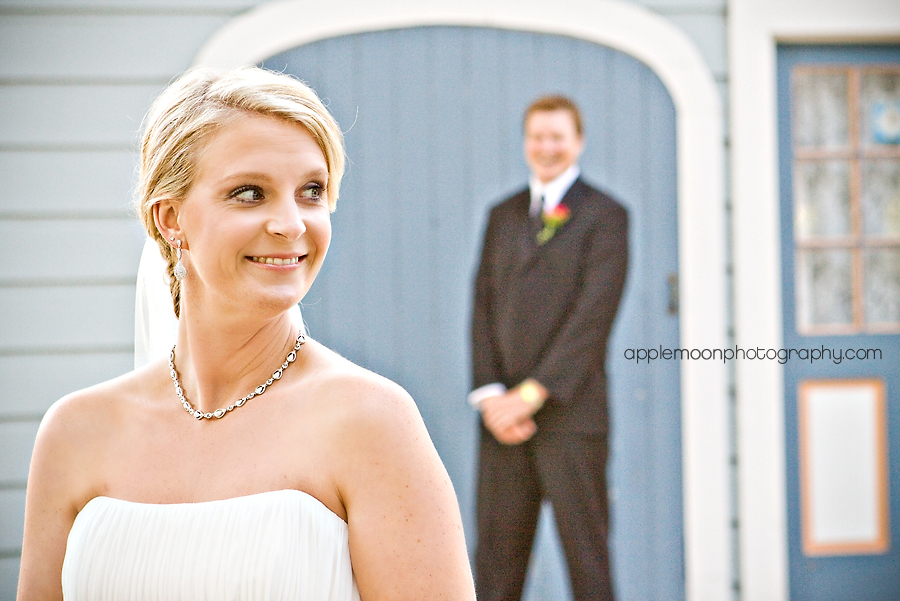 .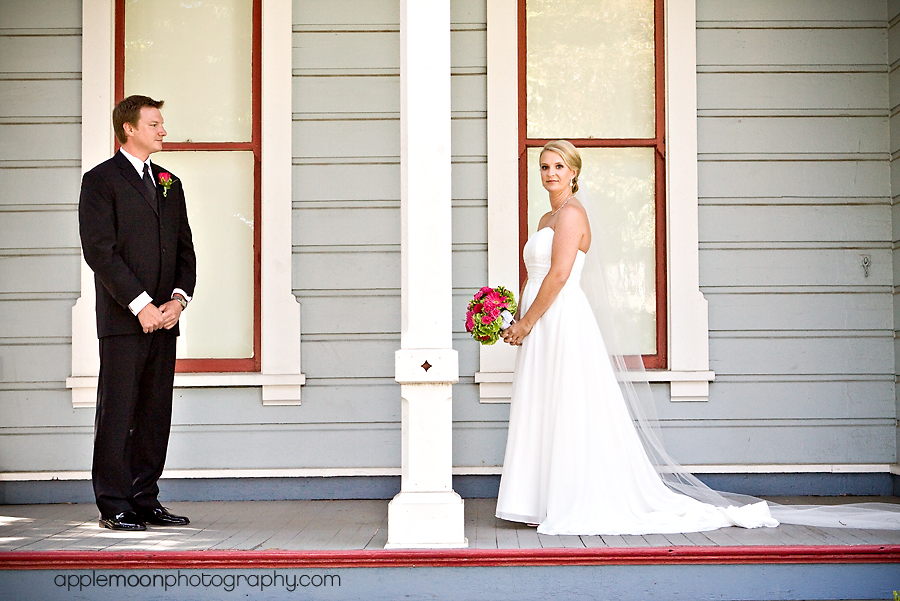 .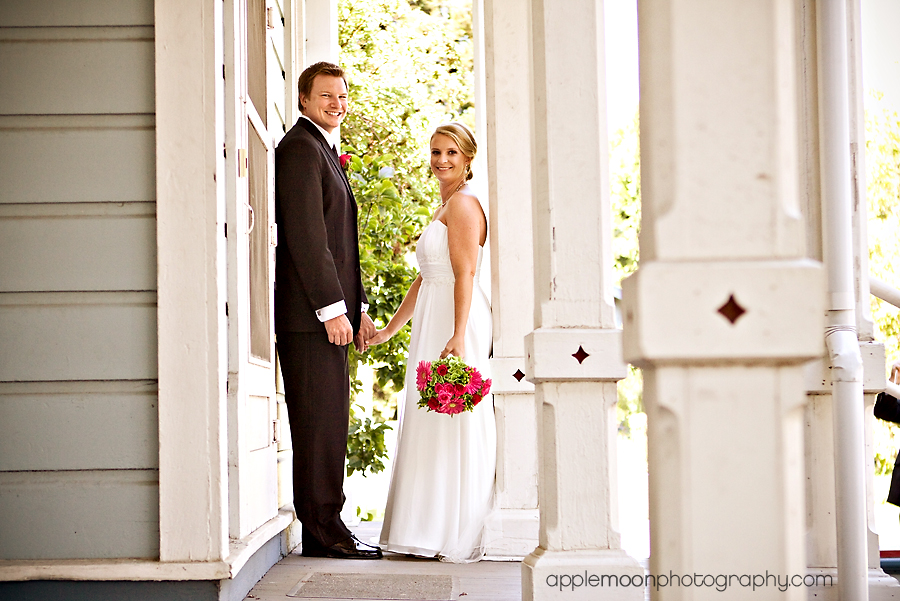 .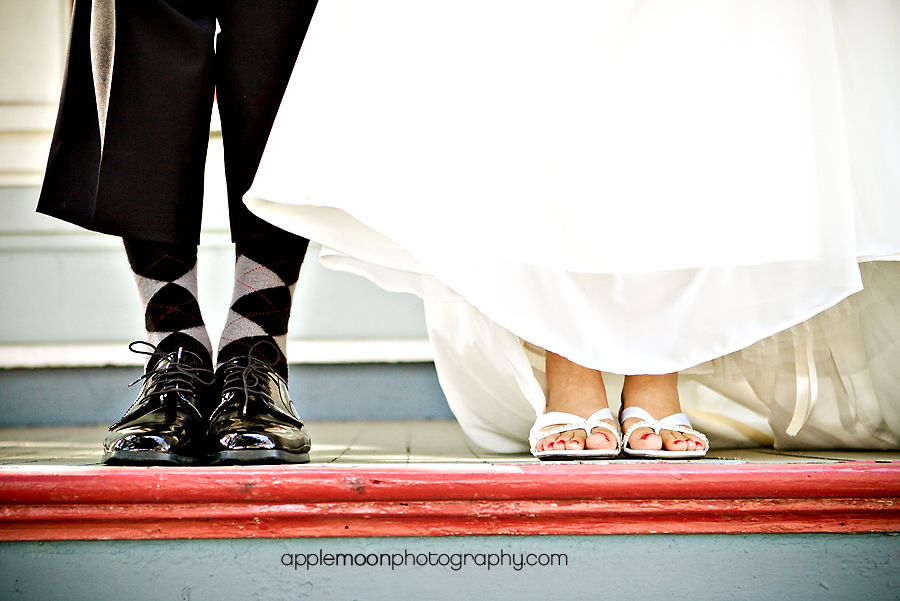 We'd like to hug Flowers by Kim for her beautiful arrangements, kiss the cooks over at Two Cooks Catering, and bump some knuckles to Joe LaBarbera for keeping the guests out of their seats. We consider these wedding professionals among the finest on the Central Coast and really enjoy working alongside them.