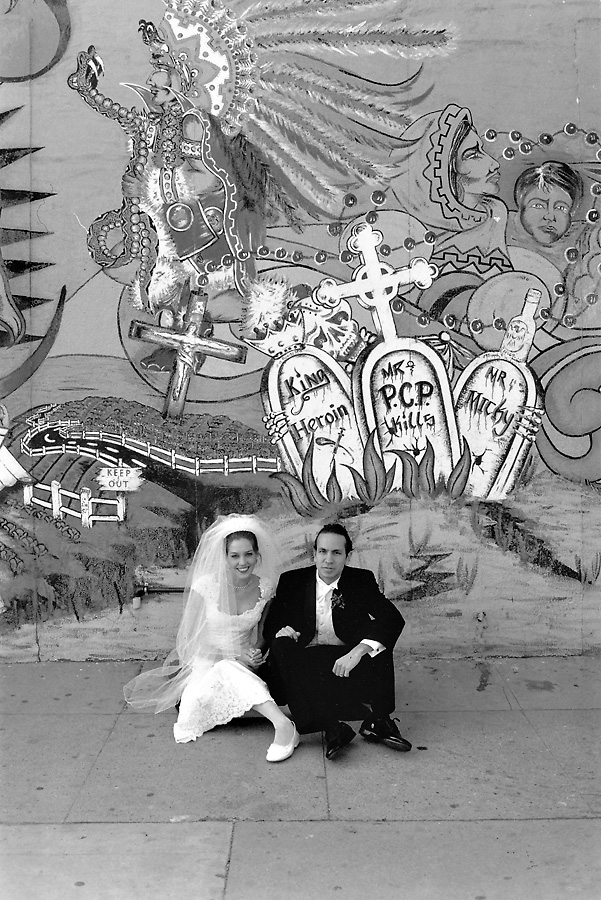 This week we celebrate our TEN YEAR WEDDING ANNIVERSARY! (Wait, we thought we were still newlyweds??) Time is unquestionably relative… We still feel like newlyweds. We often act like newlyweds. We still get giddy around each other…. And while we have cultivated the art, skill, and love to read each other's minds and emotions oftentimes, we still surprise each other and keep the other one guessing. And though ten may sound like a long time, we consider it short. Ten is still young. It hasn't even hit teenage yet. It's still got plenty of growing and maturing to do. But ten can walk, talk, run and play, and that's what we intend to keep doing.
And you might be wondering what's going on with our wedding pic above. We did a "day-after shoot" with our photographer (who was also our photography instructor of the photo class in which we first met), and we were looking for something different, interesting, and personal. At the time, we were each involved in inner-city work and living in downtown Fresno, so an urban backdrop to our new marriage totally jived with us (particularly one that conveyed the redemptive power of art). This kind of shoot was certainly novel at the time, since the digital revolution in photography had not yet hit (style-wise) and wedding pictures were by and large formal, hum-drum affairs. So, we like to think we were (and still are!) ahead of the curve.
And as you can see below, it's taken us almost ten years to grow from two to three! That little Avi Dove of ours is certainly the gift of our marriage…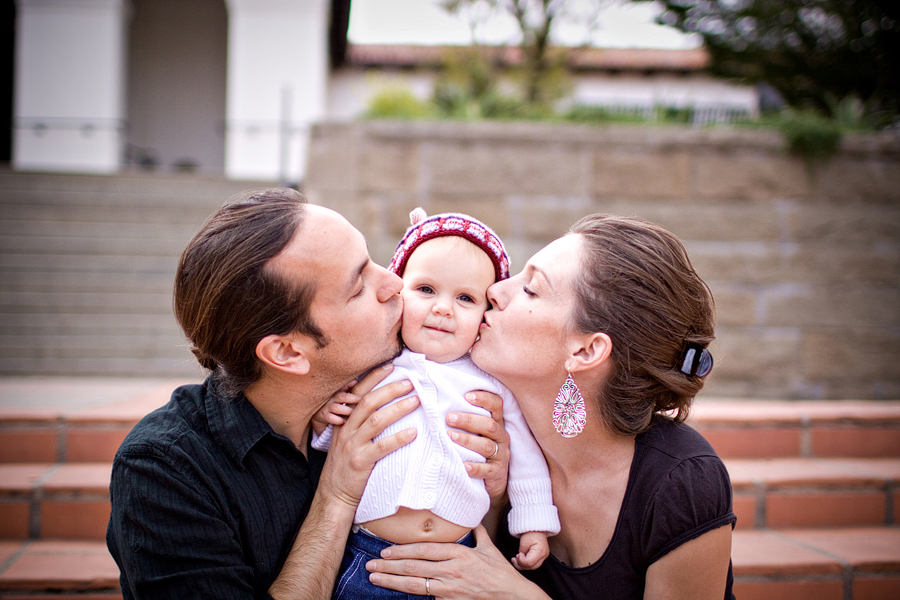 .
.
Thank you Paul Rutigliano for accommodating our seemingly crazy day-after shoot a decade ago… we remember clearly your enthusiastic spirit! And thank you Rachel Neumann for the family shoot trade where we got the second pic, several months ago!